Welcome to the realm of anime! Each week brings us something different. Also, it makes us wonder which anime show is currently number 1. Well, I will answer it today. No, the number 1 anime show right now is not Demon Slayer. These rankings change every week based on the vote of the fans. The source of the ranking of anime shows has taken from Anitrendz's top anime chart section. If you wanna vote to for your favorite show, just go to the Anitrendz top anime chart section and vote for them to reach the Top 10 Anime of the 1st Week of May 2023.
A lot of anime shows are airing this spring and one cannot stay at the top. You might the anime shows that you never heard of. I am following 4 anime shows out of the top 10 of 1st week of May. Let us know which series you are following in the comments below.
Let's explore the Top 10 anime of 1st week of May 2023 that has captured the heart of fans with their unique characters and storyline. Are you ready? Let's go
Top 10 Anime of 1st Week of May 2023
1. Mobile Suit Gundam: The Witch from Mercury Season 2
Season 2 of Mobile Suit Gundam: The Witch from Mercury is able to claim the number 1 spot. Fans are spamming votes for it as for 2 weeks it is on the top spot. Its TV anime series is written by Ichirō Ōkouchi, and produced by Naohiro Ogata while Hiroshi Kobayashi and Ryō Andō directed it. The animation studio is Sunrise. The plot of the anime is:
Suletta Mercury, who transferred from Mercury into the Asticassia School of Technology, has had a school life full of meetings and excitement as the groom of Miorine Rembran and a member of Gund-Arm, Inc. Suletta has been waiting to see Miorine again ever since the incidents at Plant Queta two weeks ago. In contrast, Miorine is monitoring her father's condition at the Benerit Group headquarters. The two girls now have choices to make and problems to solve. The girls are battling the strong curse that the Gundam has wrought while harboring their own feelings.
2.【OSHI NO KO】
One of the highly anticipated anime of spring 2023. It is another masterpiece from the author of Kaguya Sama: Love is War. Oshi no overtook Hell's Paradise to claim the second spot in the Top 10 anime of 1st week of May 2023. Considering its popularity it might soon overtake Mobile Suit Gundam: The Witch from Mercury to climb the number 1 spot.
Oshi no Ko manga is written by Aka Akasaka while the TV anime composition is done by Jin Tanaka. Daisuke Hiramaki is the series director and Doga Kobo is handling the animation work. The plot of the anime can be described as:
Gorou Amemiya (Gynecologist) has been tasked to help in the delivery of Ai Hoshino's children while keeping everything private and away from the public. Ai Hoshino is a famous Japanese idol admired by Gorou Amemiya. Gorou promised Ai's safe delivery but unfortunately, Ai's obsessive fan murdered him. On opening his eyes he found himself as a son of Ai Hoshino named Aquamarine "Aqua" Hoshino but he retained his memories from the previous life.
Ruby Hoshino, Aqua's fraternal twin, is also a reincarnation, though she refuses to acknowledge that she was originally one of Gorou's patients which piqued his interest in Ai. Four years later, the same obsessive fan killed Ai Hoshino and later take his own life. Aqua decides to enter the acting industry in order to track out and kill his father after realizing that the fan must have had his and Ruby's father as an accomplice.
3. Hell's Paradise
Earlier Hell's Paradise was at the top spot but now dropped to the number 3 spot. But it does not mean that this anime has less popularity than others. Hell's Paradise manga is written by Yuji Kaku while the anime composition is done by Akira Kindaichi. Kaori Makita is directing and Nozomi Ishii is producing the show while Studio MAPPA is handling the animation work. The plot of the anime is:
Gabimaru the Hollow was captured during an assassination mission and given the death penalty; yet, nothing can appear to kill him because of his superhuman form. He is given the opportunity to be cleansed of all crimes by the Shogunate if he finds the elixir of life in Shinsenkyo, a mythological area that has just been discovered southwest of the Ryukyu Kingdom, by executioner Yamada Asaemon Sagiri. Yamada Asaemon Sagiri thinks that his wife's love keeps him alive inadvertently. The Shogunate sends a group of death row inmates this time after losing five exploration teams that were sent to the island. Each prisoner is provided with a Yamada Asaemon executioner, which they must return to obtain the pardon.
4. Skip and Loafer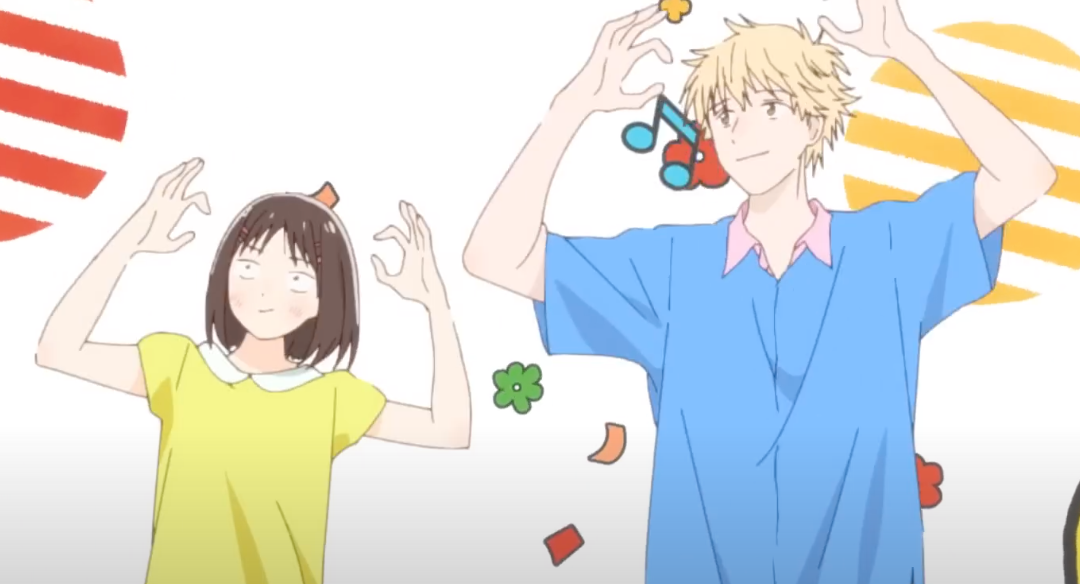 The ranking of Skip and Loafer is constantly increasing earlier it was on the number 7 spot but with the week it climbed 1 spot further and is currently at the number 4 spot. The manga of Skip and Loafer is written by Misaki Takamatsu while Kotomi Deai is doing anime composing and is directing the anime series. P.A. Works is handling the animation work. It started to premiere on April 4, 2023, and till now 5 episodes have aired. The plot of the anime can be described as:
Mitsumi Iwakura aspires to bring positive changes in Japan and in order to do that he leaves her countryside to attend a prestigious high school in Tokyo, Japan. As she has a clear life plan, she has absolute confidence that there will be no mistakes from then onwards.
Regardless of her confidence, she ends up running late for school on the very first day as she lost her way to school. Fortunately, she meets a fellow first-year student named Sousuke Shima. Sosuke is in the same situation and decides to go with her. Eventually, they manage to reach school but Mitsumi leaves an unfavorable impression on her classmates. Only time will tell whether Mitsumi would be able to make fruitful friendships with her classmates or not.
5. My Love Story with Yamada-kun at Lv999!
Personally, I am following this anime and it is pretty good. It is a romantic comedy anime but unlike traditional romcom anime, it is a little bit different. It is because it does not follow a high school life, you will get it after knowing the plot. But before that let's do formal work.
My Love Story with Yamada-kun at Lv999! is written by Mashiro while Yasuhiro Nakanishi is the anime composer. It is directed by Morio Asaka while the animation is done by Studio Madhouse. It started to premiere on 2 April 2023 and 6 episodes have aired so far. The plot of the anime can be described as:
Akane, a college student, got dumped by her boyfriend Takuma for a girl that he met in an online video game, Forest of Saviour (FOS). Logging into FOS, the MMO that they used to play Akane ends up lashing out at Yamada, an online guildmate known to be cold and antisocial. Later she makes a plan to get back her ex-boyfriend through an event of FOS as she suspects that her ex-boyfriend and his girlfriend would be attending it.
Akane, who is in need of assistance, convinces the reclusive Yamada to participate in her plan and offers her a shoulder to weep on. Spending time together reveals Akane and Yamada's differences, yet they can't help but notice each other's positive traits on the inside. Their tentative friendship may rise up in a way neither expects as they spend more time together both in and outside of the game.
6. Tengoku-Daimakyou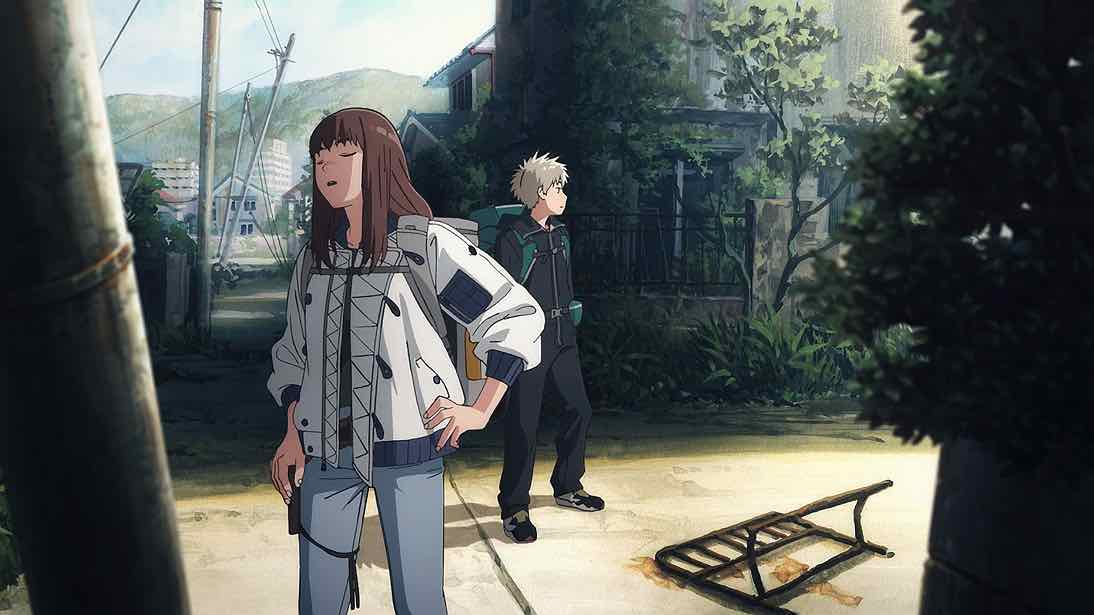 The English name for Tengoku-Daimakyou is Heavenly Delusion. The anime is pretty decent as I cannot tell because I followed it till 2 episodes. But soon I will continue to watch more episodes too. Heavenly Delusion maintained 4th spot for 2 weeks but now dropped to 6th spot.
Tengoku-Daimakyou manga is written by Masakazu Ishiguro but Makoto Fukami is composing the anime. Hirotaka Mori is directing the show and Production I.G is animating the show. The plot of the anime is:
15 years have elapsed since an unforeseen catastrophe wiped out contemporary civilization on the outer world. It shows two worlds one is inside the isolated facility and the other is outside the facility. One day, a message asking "Do you want to go outside of the outside?" is delivered to one of them, a girl by the name of Tokio. The director of the school informs her that the outside world is Hell, but Mimihime, a different girl who lives in the same facility, makes a prediction and tells the angry Tokio that two individuals will come from the outside to help her, one of whom has the same face as her. A child named Maru, who resembles Tokio exactly, is currently exploring ruined Japan with a woman named Kiruko in pursuit of Heaven.
7. Insomniacs After School
Insomniacs After School is a drama, slice of life, and romance genre anime. Its first episode premiered on April 11, 2023, and till now 5 episodes have aired. It is written by Makoto Ojiro and the anime composition is done by Rintarō Ikeda. Emi Kashimura, Kyouhei Nishikawa, Reiko Sasaki, Tomoki Ueda, Yuriko Tamada, and Chiharu Nagai is producing it while it is being directed by Yūki Ikeda. Studio Liden Films is animating the show. The plot of the anime is:
The death of one of the Astronomy Club members served as the impetus for everything. This led to the purported club ghost appearing. The moderately rebellious but pleasant Isaki Magari is found in the Astronomy Club's abandoned observatory by grumpy insomniac Ganta Nakami. A broken door prevents Magari from leaving the space after he is startled awake, trapping the two within. The two form a strange bond and look to the observatory as a setting where they can be completely honest with one another. "Kimi wa Houkago" The two insomniacs Nakami and Magari are the focus of the film Insomnia as they cooperate to treat their own sleeping issues and the long-term effects it has on their capacity to function as students.
8. Demon Slayer: Kimetsu no Yaiba Swordsmith Village Arc
I don't think Demon Slayer needs an introduction, the new season is just amazing, and more amazing things are yet to come. Earlier it was on number 5 but now it is demoted to number 8. Its first episode premiered on April 9, 2023, and 5 episodes have aired so far. The manga of Demon Slayer is written and illustrated by Koyoharu Gotouge. The plot of the anime is:
It continues from where it left at the end of season 2. Tanjiro at the start was resting to heal his injury but soon arrive at the Swordsmith village with Nezuko in order to get a new sword. There, he discovers that Hashira Mitsuri and Tokito and Genya but soon after Mitsuri leaves the village. Later upper moon demon discovers the place and starts attacking. Will Tanjiro along with others defeat the demon? We have to wait and see.
9. Vinland Saga S2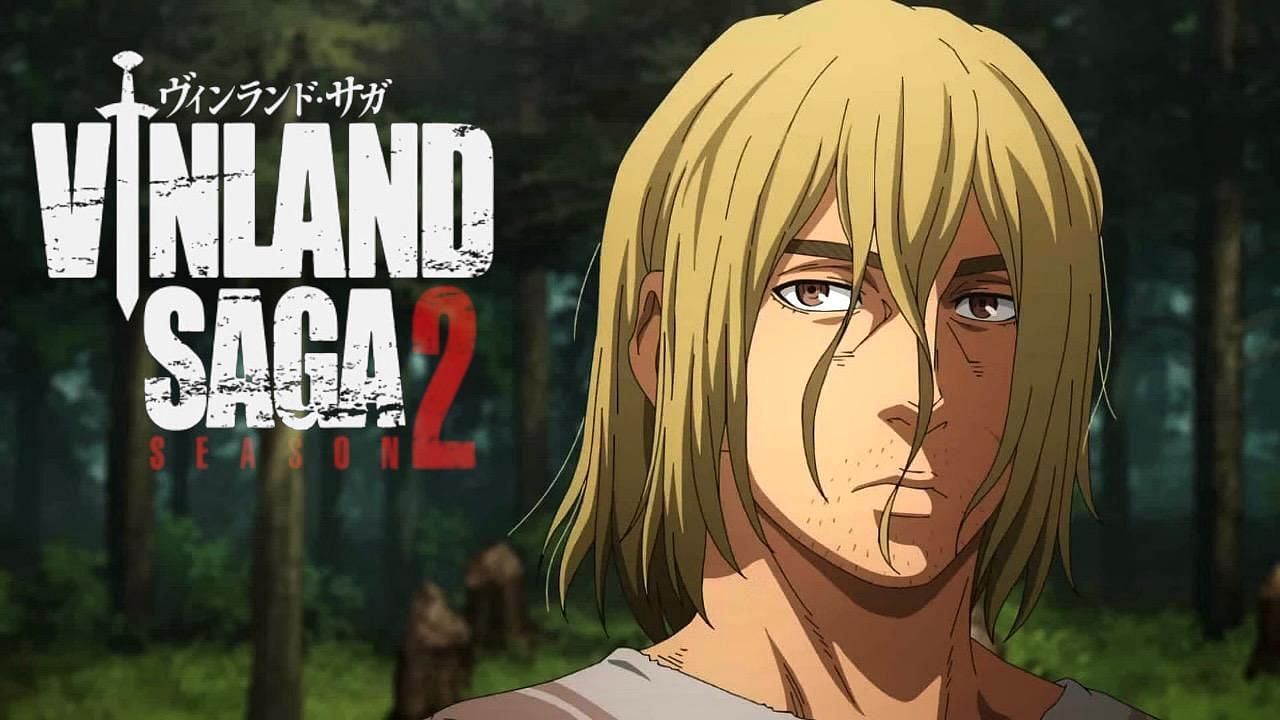 Vinland Saga was not even in the top 10 but this week it made it to the number 9 spot. Its second season start to premiere on January 2023 and 24 episodes have aired so far. The manga is written by Makoto Yukimura and the series composition is done by Hiroshi Seko. The animation of Season 2 is handled by Studio MAPPA. The plot of the anime is:
Einar hopes for a peaceful existence with his family on their recently renovated fields after his father's passing and the English raiders' destruction of his hamlet. But destiny has other ideas, and another invasion occurs in his community. As the raiding Danes burn down his lands and massacre his family, Einar can only watch helplessly. Einar is taken prisoner by the invaders and sent back to Denmark as a slave.
In order to survive, Einar clings to his mother's last words. Ketil, a benevolent landlord and slave owner, buys him and assures Einar that if he works in the fields, he would be liberated. Soon after, Einar meets Thorfinn, a depressed and melancholy slave, who would be his new partner in farm production. As Thorfinn and Einar cooperate to achieve their
9. The Dangers in My Heart
Vinland Saga S2 and The Dangers in My Heart both end up being in the same spot. The manga is written by Norio Sakurai and the anime series composition is done by Jukki Hanada. The first episode premiered on April 2, 2023, and 6 episodes have aired so far. Shin-Ei Animation Studio is animating the show. The plot of the anime can be described as:
Although Kyoutarou Ichikawa appears to be a meek, reserved middle schooler, his heart is filled with bloodlust. His greatest wish is to watch Anna Yamada's lovely face writhe in agony before taking her life. But as Ichikawa begins to perceive a completely new side to Yamada, it's possible that this fantasy will never materialize.
Ichikawa frequently seeks refuge in the library and frequently encounters Yamada. These interactions are when Ichikawa discovers that his model classmate is actually an airhead who is incapable of reading a room. The boy finds himself developing feelings for the very girl he wants to kill as they spend more time together, and he also finds himself wanting to do everything in his power to keep her safe. Is it conceivable that Ichikawa's abrupt shift in perspective will result in something more?
10. MASHLE: MAGIC AND MUSCLES
Finally at the last spot is MASHLE: MAGIC AND MUSCLES. The manga of MASHLE: MAGIC AND MUSCLES is written and illustrated by Hajime Kōmoto. Masaru Yokoyama is the series composer and Tomoya Tanaka is the director. Its first episode premiered on April 8, 2023, and 5 episodes have aired so far. A-1 Pictures is animating the show. The plot of the anime is:
Young and defenseless Mash Everyone else in his magic-ruled world believes that Burnedead is a menace to the gene pool and must be eliminated. He works out every day to build muscles that are as strong as magic itself while living in secrecy in the forest. Mash, on the other hand, begins his journey toward becoming a "Divine Visionary," a position so powerful that society would be compelled to acknowledge his presence, once his identity is uncovered and his tranquil life is put in peril.
Mash enrolls in the prestigious Easton Magic Academy, fighting against some of the most elite and powerful kids in the realm, in order to keep his tranquil life. He seems to be already at a disadvantage to his peers because he lacks the very ability required to live at Easton, magic. Mash will have to use his fists alone to overcome magic in order to accomplish his ambitions. He will do this in order to earn the prestigious title of Divine Visionary.