The official website for The Vampire Dies in no Time reveals a Promotional Video, along with a new key visual, and also revealed cast of the new character Mikazuki.
The Second season of The Vampire Dies in no Time will start from January 2023.
Trailer
This is the official trailer of The Vampire Dies in No Time anime season 2, uploaded by Anitv+ on YouTube.
New Key Visual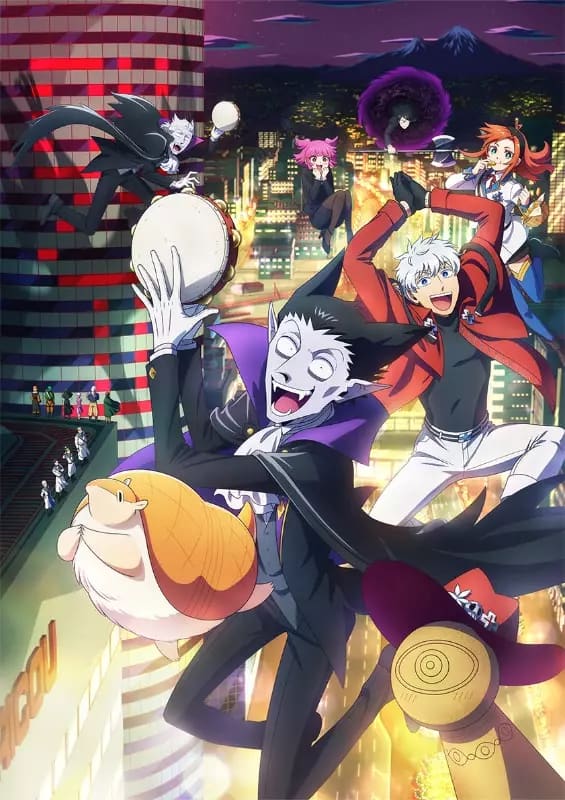 Staff
Director: Hiroshi Koujina
Character designer: Mayuko Nakano
Chief animation director: Mayuko Nakano
Series composition: Yukie Sugiwara
Screenplay: Yukie Sugiwara
New Cast
The second season of this anime lifted a new character Mikazuki Dhampir came to Shin-Yokohama to exterminate vampires. The voice of this character is Ayumu Murase.
Related:- The Fruit of Evolution Part-2 Trailer & Date Released
Plot
Ronaldo, a famed vampire hunter, who receives a job to destroy the supposedly invincible vampire lord Draluc and rescue a woman's son he allegedly kidnapped. When he meets Vampire lord in his mansion, he quickly realizes that he is only called "invincible" because of his unique ability to revive almost instantly after being reduced to ashes, which is convenient since almost anything can kill him due to him being incredibly weak. The boy who was believed to be a hostage just sneaks into the castle regularly to play Draluc's huge collection of video games.
Related to the Series
Itaru Bonnoki is the writer and illustrator of the Manga series The Vampire Dies in No Time and this anime is based on the original story of the manga. The first season aired in 2021 from October 4 to December 20. The First season of this series consists of 12 episodes and animated by MADHOUSE STUDIOS.
Source: The Vampir will die in no time's official website