Suzume is another masterpiece by Makoto Shinkai. This guy has also directed Your name, Weathering with you, The words of the garden, and many other anime movies. And if you are one of his fans then you must have noticed that after every 3 years, he comes with another masterpiece.
As Makoto Shinkai was very happy with the response of Weathering with you (in India), so he decided to revisit India with his upcoming title Suzume no tojimari with PVR Pictures. PVR Pictures had already announced in the new year 2023 that this anime title is coming soon. According to PVR mobile application, this movie is going to release on 21 April 2023.
After the release of Suzume's Locking Up in Japan, you guys are eagerly waiting for this movie to come to India. So List of the Release dates in Different countries is given below:
| | | |
| --- | --- | --- |
| Country | Release Date | Year |
| Japan | 11 November | 2022 |
| India | 21 April | 2023 |
| South Korea | 8 March | 2023 |
| Philippines | B/W March and April | 2023 |
| USA | 14 April | 2023 |
Now let's talk about how this movie will perform in India and also its estimated Box office collection.
Related:- Chainsaw Man: Makima Powers and Abilities Explained
Also Read:
Estimated performance in India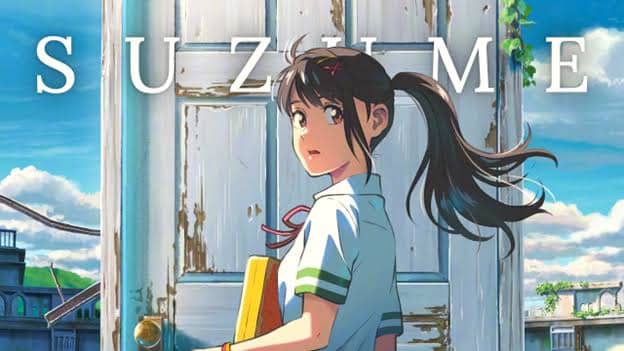 Firstly, Makoto Shinkai directs this movie and almost every Anime fan in India has already watched his many films. so, I think they will check out this movie also.
Secondly, Unlike Jujutsu kaisen 0 and One Piece Red, any newbie watcher does not need to complete the whole series to watch it as it is just like a regular movie with a beautiful story.
So If you ask me then this movie will receive a very good response in India.
Estimated Box Office Collection
The box office collection from India of Anime movies like Jujutsu Kaisen 0, Dragon Ball Z movie and One Piece Film Red was very good, and as much as I believe in Makoto's fans, this movie can become the highest Anime Grsossing movie from India in 2023 and according to me, this movie will earn more than ₹12 Crore.
Suzume no tojimari Plot
High school student Suzume lives with her aunt in southern Japan. She meets Souta, a young man seeking ruins in the area. She follows him to the ruins of a hot springs resort and finds a freestanding door. Her eyes are drawn to a different world – one where eldritch, disaster-causing forces are all too eager to escape. However, no sooner does the door close than things get more complicated. As they chase Daijin across Japan to get Souta's body back, Suzume closes doors and prevents disasters as she chases a talking cat named Daijin.