The Shadowverse Flame anime's fifth cour premiered in April 2022, and now the next arc is going to premiere from July onwards. In addition to that, it has also received a new trailer and a visual.
The exact date of the premiere has not been revealed yet.
The Shadowverse Flame anime has not been adapted from a manga but is inspired by the Shadowverse digital collectible card game that was launched in 2016.
The anime series is being directed by Keiichiro Kawaguchi. It is written by Rintaro Isaki and Deko Akao. Zexcs is the animation production studio for the Shadowverse Flame anime. Currently, 50 episodes have been aired.
Other members of staff are:
Assistant director: Naotaka Hayashi
Card art director: illustrator Ponzu
Character designer: Hiroki Harada
Sub-character designer: Yasunari Nitta
Original character designers: Gakuya Okada, Mikeboshi, Hesun, and Onineko
Suggested Articles: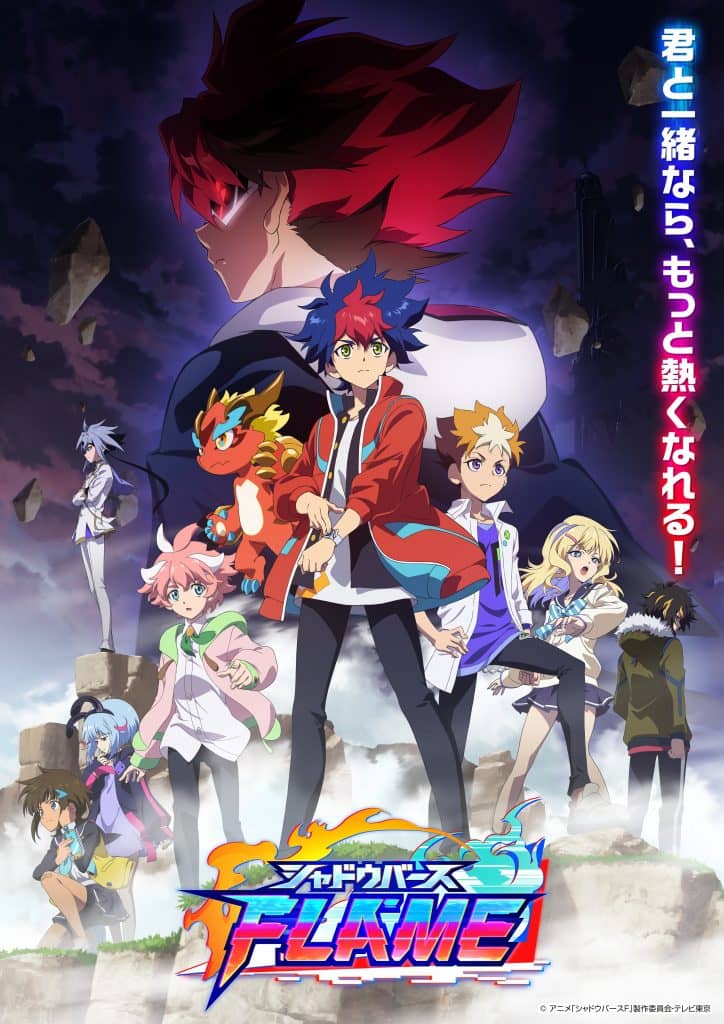 Crunchyroll describes the plot of the anime series as:
Light Tenryu came to Shadowverse College without knowing the first thing about Shadowverse and joined Seventh Flame, a Shadowverse club on the verge of being shut down. He falls in love with playing Shadowverse while working with his friends Subaru Makabe and Itsuki Mitsutagawa to find new club members.He faces off in fierce battles against opponents using a wide array of cards, and finally succeeds in recruiting Gentleman, Ren Kazamatsuri, and Tsubasa Takanashi to his team. Now Seventh Flame is reborn, and he and his friends are challenged to enter the Shadowverse Club Tournament that will decide who's the strongest of them all.
Meanwhile, Yuuto Uemura as Light Tenryuu, Shiori Izawa as Dragneel, Hibiku Yamamura as Itsuki Katsutagawa, and Kazuki Ura as Subaru Makabe round out the cast.
Source: Anitrendz