Mixi Co., Ltd. announced their mixed-media project Rinkai!, a project which shows the world of women's cycling. The company has announced an anime project and a manga adaptation for the series. More information related to the premiere date, cast, staff, and animation studio to be revealed later on.
Moreover, the two main leads of the show alongside the visual and teaser, introducing their character and voice cast have been released on their official YouTube channel.
The revealed characters are Izumi Itou and Nana Hiratsuka. But there is a little detailing in their names. Both of them has named after the cities known for their cycling routes. Izumi Itou, a newcomer but despite of that trained her legs strength on the city of Itō's mountain roads. Nana Hiratsuka is a prodigy who completed her training early and now aims to become the best cyclist. She's the city of Hiratsuka's two-in-one, with skills in both races and matches. The voice cast is as follows:
Umino Kawamura as Izumi Itou
Azusa Aoi as Nana Hiratsuka
More characters could be revealed in April this year a streaming program.
Here is the teaser and visual featuring Izumi Itou.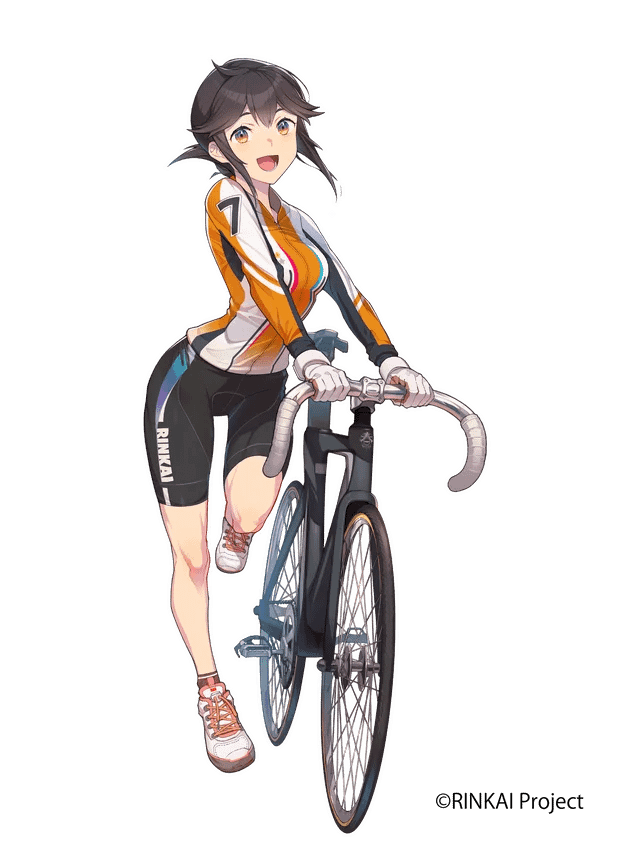 Teaser featuring Nana Hiratsuka:
Here is a short description of the Rinkai series:
Rinkai! focuses on the world of sports of women's cycling, which made its debut right after World War II. But in just after 15 years, the competitive organizations closed for the sport. Now after many years, the Rinkai league is here. The story revolves around two girls who compete in a competition to revive women's cycling for almost after a decade.
A teaser trailer announcing their project has been released.
The Rinkai manga adaptation will be done by Kiyoshi Yamane later this year. Readers will be able to read the manga on Amazia's Manga Bang! service. The Mixi Anime will be producing it as it is their second original project, the first was Masami Obari.
Suggested Article:
Mixi promoted the Rinkai! project at its AnimeJapan 2023 booth, which featured bicycles inspired by the series and a stand of the two main characters.
Attendees visiting the booth were also given special bath salts featuring the project's heroines.
Both voice actresses were there at the AnimeJapan booth. They interact in different panels with Makibi Takagi (former Japan cyclist) and producer of the Rinkai! project.
Source: Crunchyroll, Anitrendz, Official Twitter, and Rinkai! Official Website