After the announcement of The First Kiss That Never Ends movie, fans were eagerly waiting for the trailer and any visuals related to the Series. Now finally, the character visuals of all the main cast are out in their Christmas outfits.
An advance screening of Kaguya-sama: Love is War -The First Kiss That Never Ends- will take place at Anime NYC on November 19 before the film opens in Japan on December 17. Later, it will also get a TV broadcast.
Along with its Trailer, a key visual had also shown.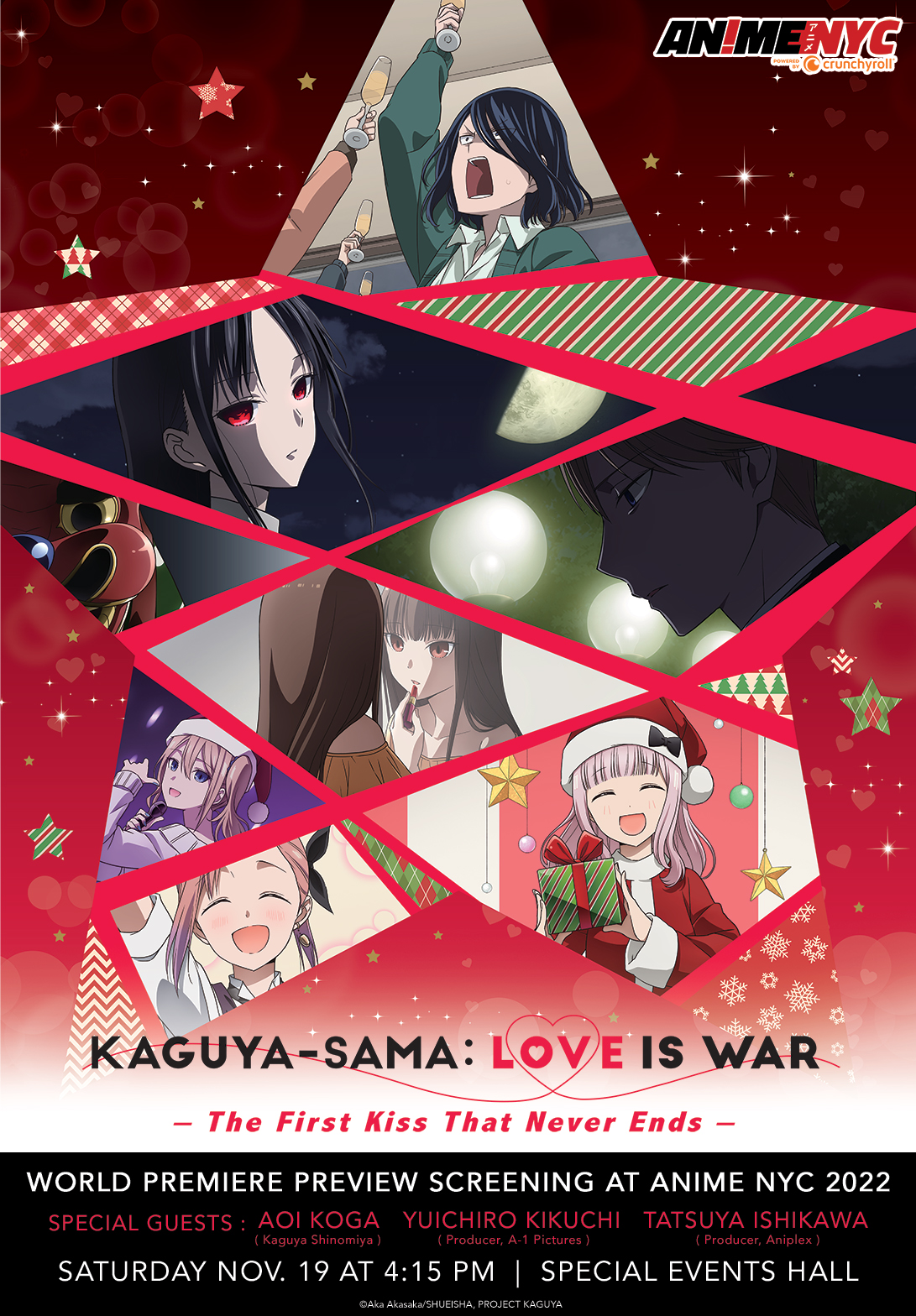 Suggested:- One Piece Film Red Earning at US Opening
In addition to Tatsuya Ishikawa of Aniplex and Yuichiro Kikuchi of A-1 Pictures, Kaguya Shinomiya VA Aoi Koga will also attend the event as a special guest. Taking place in the Special Events Hall on Saturday, November 19 at 4:15 p.m. Eastern Time, the screening will be broadcast live worldwide simultaneously.
Now, let's talk about its Plot.
Kaguya and Shirogane both are the top students of the Shujin Academy. Miyuki Shirogane is the student council president at the academy and Kaguya serves as Vice-president there. Working there together both of them develops feelings for each other but didn't want to confess to other not because they don't want to but because of their honor and pride.
And then the game began the one who confesses first to the other will lose the game. Both of them try to create a such situation for the other to confess their romantic feelings but who knows what this anime series has 3 seasons and 1 movie that will also premiere soon. so how they will defend themself in that situation? to know the answer to this question you must watch this series.
Source:- Crunchyroll