August 11 is Japan's national holiday of August, Mountain Day, so it is a perfect day for the Encouragement of Climb anime franchise to reveal its latest news. The official website for the anime Encouragement of Climb: Next Summit reveals The second key visual and new trailer.
Second Key-Visual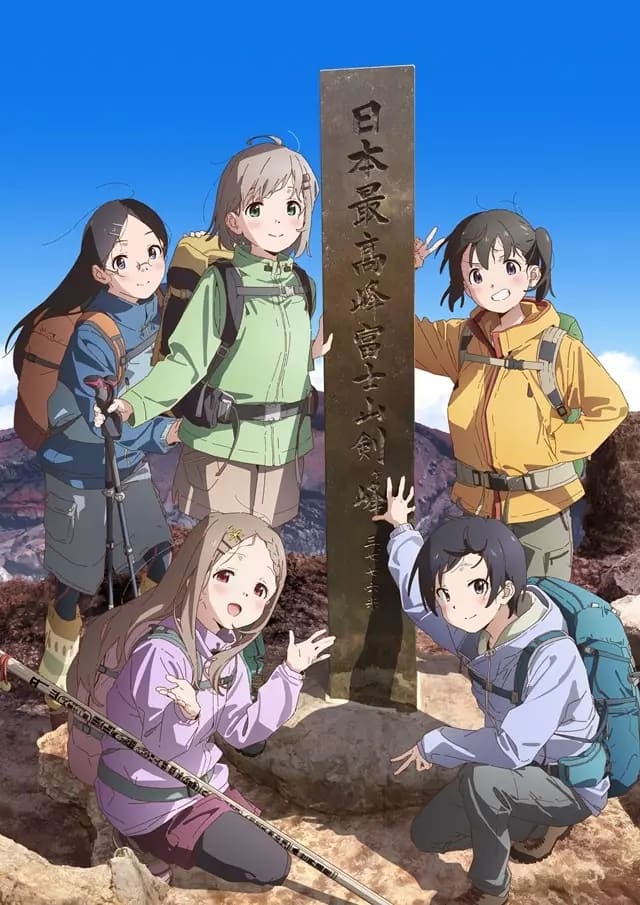 The second key visual depicts Aoi and her friends climbing to the top of Mt. Fuji. The new season of the anime is set to premiere on TOKYO MX, MBS, and BS11 on October 4, 2022. Their official website also reveals the anime's opening theme song "Omoi Nochi Hare" by Yuka Iguchi and Kana Asumi.
Trailer
The anime will have 12 episodes, with 30 minutes running time for each episode. This would be the first time the anime would have full-length episodes, as the previous season only had five or 15-minute episodes.
The first four episodes of Encouragement of Climb: Next Summit will be a compilation of episodes from previous anime series with new short stories. However, episode five onwards will have completely new stories.
Related:- Reincarnated as a Sword Anime reveals 2nd Key Visual and Trailer
Returning cast members
Yuka Iguchi as Aoi Yukimura
Kana Asumi as Hinata Karaue
Yōko Hikasa as Kaede Saitō
Yui Ogura as Kokona Aoba
Nao Tōyama as Honoka Kurosaki
Plot
Aoi Yukimura is a shy girl who prefers staying indoors and is afraid of heights. When she reunites with her childhood friend Hinata Kuraue, who is outgoing and loves mountaineering, they decide to climb a mountain together, in order to see a sunrise they saw together when they were younger. Along the way, they meet several other girls who are also interested in the outdoors and begin a series of adventures on various mountains across Japan. (Credit:- Wikipedia)