Squid game is a very popular web series whose first episode was aired on 17 September 2021. Squid games revolve around many people who are financially weak, risk their life, and accept invitations to play deadly children's games to get an opportunity to win millions of dollars.
There are many smart anime characters that would beat squid game as they are highly skilled. So let's talk about some of the anime characters that would beat the squid game. This is part 1, we have discussed only a few characters here and will discuss more characters in the next part.
Well, I am just telling you that I haven't ranked these characters based on their abilities or skills. I have listed them randomly so now without any further delay let's dig into the list.
5. Light Yagami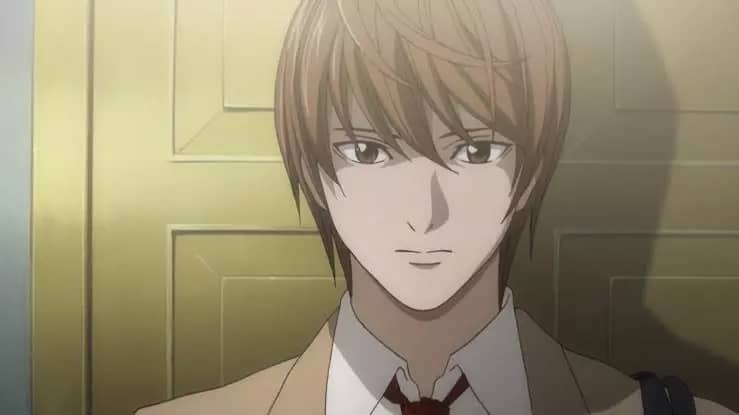 Anime:- Death Note
Light Yagami, the protagonist of the Death Note series also known as 'Kira'. When he started to kill criminals, people gave him the nickname 'Kira'.
Light is an extremely smart and natural genius. He has amazing problem-solving skills and always came to the top of his class. Light got appreciation from his classmates and his family. Being intelligent and getting a lot of appreciation from others made him overconfident.
He is so intelligent that he was able to hide from L and the police even when they installed the camera in his room. Even then he killed some criminals without being noticed. For light, it would be an easy win in Squid Game.
4. L Lawliet
Anime:- Death Note
Another character from Death Note, L, often called Ryūjaki by Light Yagami, is considered the world's best detective and was trying to catch Kira, who is none other than our Light Yagami.
His nature is very secretive and rarely goes outside even when not investigating a case, he never showed his face to the outside world. While even communicating, he doesn't talk face to face and only talks via his assistant, Watari.
His nature is very odd and has zero social skills but he has amazing analytical skills and understands human nature perfectly too. In the whole Death Note Series, Light was only afraid of L. So it describes itself that how intelligent L is. He also would have won Squid Game.
Related:- Kaguya Sama: Love is war -The First Kiss That Never Ends- Characters Visual Revealed
3. Erwin Smith
Anime:- Attack on Titan
Commander Erwin Smith, supporting character in the 2013 Attack on Titan Series. Being the 13th commander of 'Survey Corp', he has a brilliant mind and had created new tactics to reduce the loss during operations. He could also become ruthless in order to protect humanity. His only goal is to protect humanity.
Erwin has a serious nature and thinks and plans far for the future. He trusts his people most and is able to realize that there is a spy in Scouting Legion and made arrangements for his/her capture.
He is the type of speaker who expresses his feeling freely while giving a speech and is able to influence people with it. Being a serious man, he accepts all news whether it's good or bad and praises it with the same attitude.
Considering all of his qualities, he would be a great contender in Squid Game.
2. Ishigami Senkū
Anime:- Dr.Stone
Senkū is the main protagonist of Dr. Stone and is the friend of Taiju Oki and Yuzuriha Ogawa. He is a young scientist and is rebuilding human civilization after 3700 years when human civilization was turned into stone.
Unlike others on this list, he has tremendous knowledge of many forms of science. He uses science to do many things. People tend to gather around him due to his caring and charismatic nature. He has a sharp and resourceful mind and is able to create various tools with the help of limited items only.
He is not physicality very strong so he would not be able to beat someone but using his knowledge, he could solve and create anything as he believes that there is not anything that science could not explain.
Considering his analytical and knowledge of science, He would have a great probability of becoming the winner of the Squid Game.
1. Near
Anime:- Death Note
He was the main antagonist in the second half of the show. He is one of the two successors of L and was raised in Watari's orphanage. Near starts investigating Kira after the death of L and collects all the evidence related to it over a period of 4 years. He later becomes the head of SPK and keeps his hunt for Kira.
Near looks childish in appearance but is intelligent and has a complex problem-solving mind. He views his investigation like a puzzle and solves it. He is very good at multitasking and is able to monitor multiple screens at the same time.
Well considering his intelligence and problem-solving mind, he would have won Squid Game.
We will cover more anime characters in the next part which will come very soon. So tell us in the comment, do you agree with our list or not?
This list has made with the help of Japan.explores ( Instagram ) post.